The leader's Journey toward growing mature Agile Teams and Organizations.
The book "The Professional Agile Leader" has been written by Ron Eringa, Kurt Bittner and Laurens Bonnema to help leaders build mature agile organizations. In the book they share the most common situations that leaders will encounter when building an organization that is responsive to the challenges of this complex and challenging world.
With a fictionalized story they'll lead you through a number of real-life situations that they witnessed personally and that helped them become the agile leaders they are today. They hope that the learnings they share will help you avoid many of the pitfalls and frustrations in becoming a better leader to your agile teams.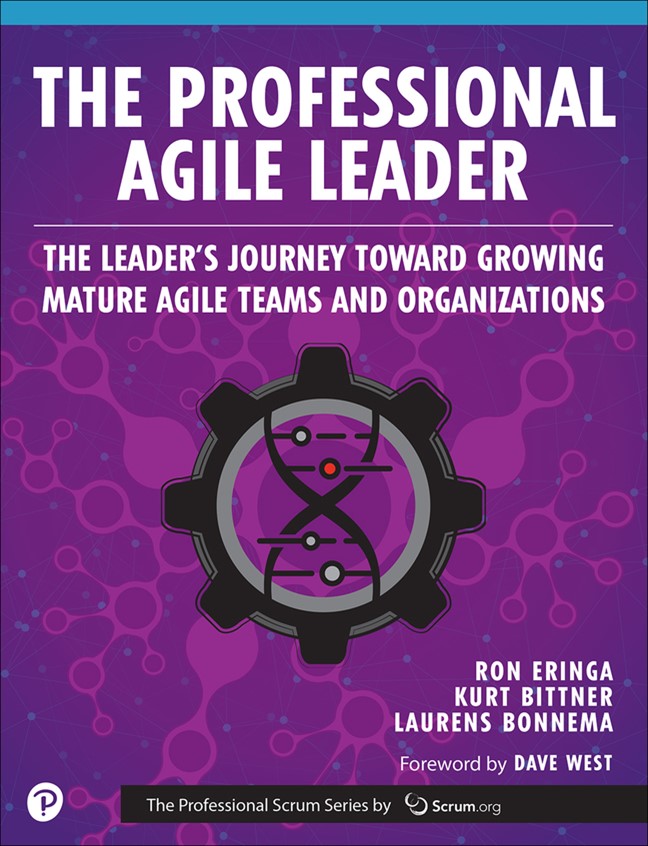 Check out the book and preorder it at: theprofessionalagileleader.com
The Team Insights questionnaire
If the book made you curious about using 360 degree feedback for your team, using the questionnaire by Ron Eringa and Evolutionary Leadership, you have come to the right place! It's here: